Hugs Café aims to turn every frown upside down, and you can tell that the world needs to do a lot more smiling. The pandemic has been hard on everyone, and fewer people are finding reasons to get up in the morning.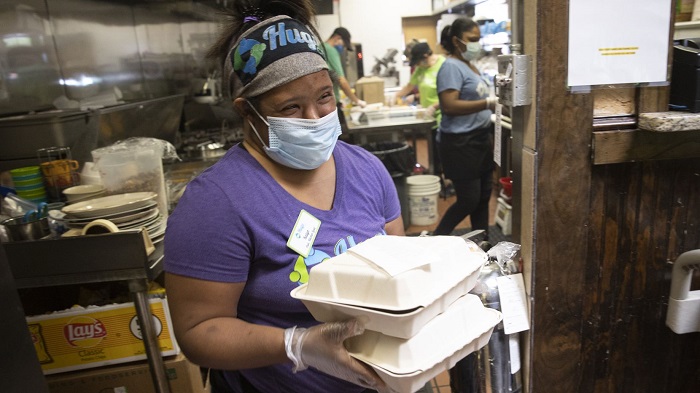 Hug Café's founder, Ruth Thompson, hasn't let the pandemic slow her down. In fact, her spirits are at an all-time high. She told reporters that she managed to keep her doors open by implementing creative solutions.
Doing so, especially at a time like now, is undoubtedly a challenge. Only through inventiveness has this café continued to open its doors every morning and bring just a few more smiles to the hopeful faces of its patrons.
What makes this café so special is how it doesn't limit who can work there. Ruth has personally hired adults with intellectual disabilities, training them to do their best at every part of the company, and ensuring that both the employees and the guests are having a great time. In fact, Ruth has also taken part in numerous events to raise awareness for the needs of the mentally handicapped.
This small yet big-hearted lunch spot is in the unassuming town of McKinney, Texas. People aged 20 to 60 work their butts off in the kitchen, the front door, and the tables, greeting and serving every customer with a cheery smile. Those who put on the Hugs Café smock aren't just employees; they're teammates.
Ruth does her best to offer employment to those in need. Right now, she has 23 people greeting guests as they walk in, bussing tables, prepping food, and washing dishes. Hugs Café offers a country-style selection of sandwiches, soups, and desserts, all made fresh by the hands of the caring kitchen staff. In the backyard is the restaurant's personal herb garden, where the chefs pluck every taste leaf, stem, and sprig to give a bit of oomph to every meal.
However, the stay-at-home order was issued in mid-April, forcing Ruth to close her doors. The restaurant's teammates couldn't go to work, even if they wanted to. Everyone was stranded at home with nothing better to do. But that's when Ruth used her creativity to find a solution.
Instead of opening their doors, Ruth began offering curbside delivery services. Instead of using services where customers and companies need to pay a premium fee, Hugs Café's teammates would do the driving and delivering. Ruth eventually opened up an online store where visitors could place orders for teammates to deliver. They were back in the game!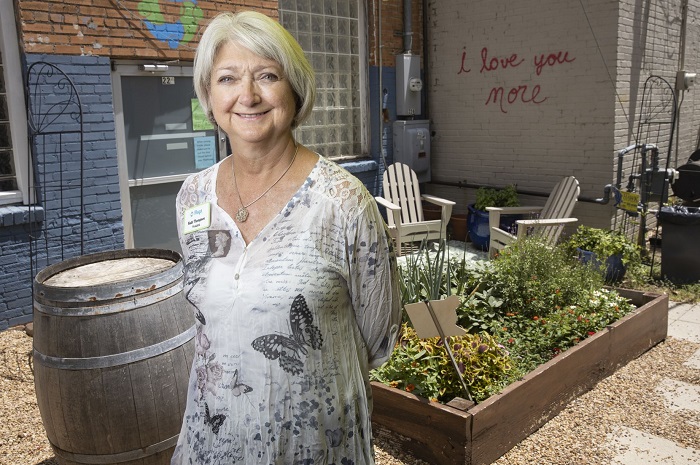 It was important to keep the teammates busy as many of them had no idea what was going on. One day, they can greet customers, carry hot meals to the waiting tables, and say a cheery goodbye. The next, they weren't allowed to step a foot outside of their doors. Ruth did her best to boost morale by holding regular Zoom calls. Teammates were cheerier than ever to see Ruth's face on screen, but she knew that being quarantined was slowly eating everyone on the inside.