A crew of flyers who took to the skies over southeastern Utah made a pretty extraordinary discovery this week. According to witnesses, there was an unusually smooth monolith standing in a remote part of the
The monolith stands around 10 feet tall and offers no indication of how it got there or what it does. A representative of the Utah Department of Public Safety stated that the first reports came in from a group of wildlife officers after they finished conducting a bighorn sheep count. Upon discovering the mysterious object, the crew had to dismount and investigate.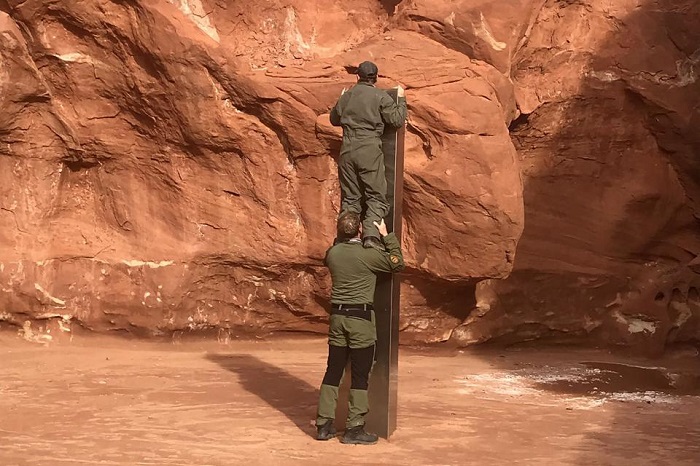 The Department of Public Safety released videos and images of the crew walking around and exploring the metal object. One member hopped onto the shoulders of another to examine the top-facing portion, only to discover that it was as flat and featureless as the other sides. The department further stated that there are no clues as to the origins of the mysterious monolith nor its purpose.