For the very first time in over eight months, the state of New South Wales on the east coast of Australia is completely free of bushfires, according to Australian officials. The state was hit the hardest by the sudden brushfires that broke out in July of last year and devastated a majority of the entire country.
Over 13 million acres of forest were set ablaze, destroying close to 3,000 homes, per reports by the NSW Fire Service. Australian PM Scott Morrison revealed that at least 25 people lost their lives fleeing from the fire. The fire also resulted in the relocation of countless animal survivors, as well as the decimation of countless more.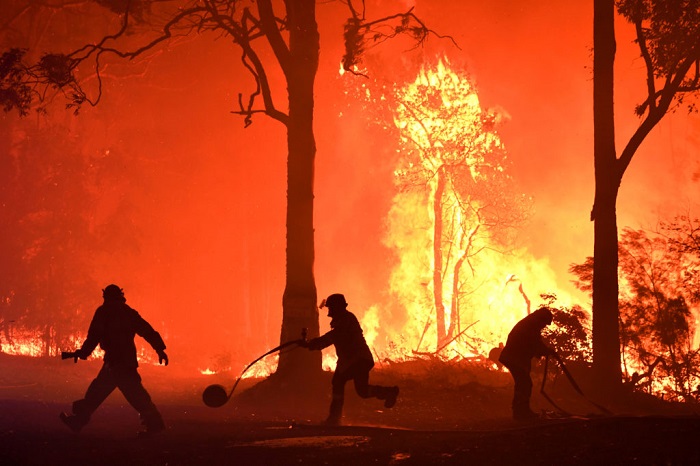 The first bit of good news came out last month when officials broadcast that the brushfire was successfully contained for the first time after several months, though several smaller fires had yet to be extinguished. Firefighters from other countries hopped aboard planes and did their best to provide the NSW Fire Service with all the manpower they so desperately needed. The Deputy Commissioner of NSW Rural Service, Rob Rogers, praised the valiant, nonstop efforts of the brave firefighters and mourned the loss of those who had suffered from the fire.
Despite the good news, some experts warned us that this brief period of relief might not last long. In just five months, the potential for another fire of similar proportions may come to fruition. So, residents who evacuated their homes have yet to receive the green light to return home.
However, the end of one disaster opened doors for another. While rainfall was scarce throughout the latter half of 2019, some parts of NSW and Queensland have become ravaged by flash floods. Thousands of homes are left without power, forcing government officials to find a solution to take care of those who are displaced by heavy rainfall.
The 2019 fire season was triggered by numerous factors, some of which were the record-high temperatures and low rainfall levels. Climate change might have also contributed to the level of devastation, which can increase the likelihood of wildfires of epic proportions.