Allan Law, a local hero, dubbed the Sandwich Man, had over 4,500 ham sandwiches crammed into the back of his truck. He would receive call after call from strangers, informing him that more donated food was prepared and needed to be picked up. After he retired over 20 years ago, Allan Law spends most of his waking hours on a noble cause: feeding the homeless.
His reason for doing so is simply out of the kindness of his heart. However, he also noticed that food kitchens don't keep their doors open at night, and holiday fundraisers can only do so much and during specific times of the year. Meanwhile, the streets of Minneapolis were in dire need of assistance.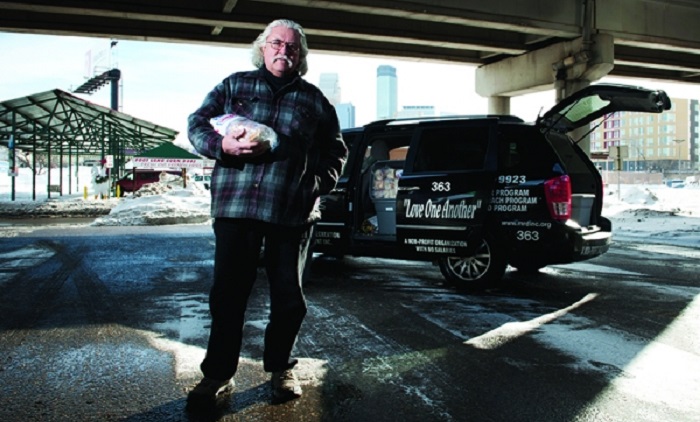 At 73 years old, Allan isn't as spry as he was when he first started, but his schedule is as busy as ever. In fact, since his efforts were first shared on social media a few years ago, more and more Minneapolis residents have begun contributing to Allan's cause. In 2017, he successfully handed out over 800,000 sandwiches to the cold and hungry. This year, his goal is to reach 1 million.