Mike Hopkins, NASA astronaut and mission commander of the Crew-1, gave a very clear reason why Baby Yoda belonged in space: for the same reasoned they christened the aircraft "Resilience."
2020 was a rough year for everyone, and the fact that NASA and SpaceX could collaborate to the spacecraft launch-ready was nothing short of a miracle, despite the pandemic. By naming the aircraft something that would prove to the world that nothing could stop imagination and creativity, they were hoping to put smiles on people's faces across the world.
As for why Baby Yoda was on the spacecraft and making the journey to the ISS, Hopkins believed that it would just make the entire world smile a little more. It was also a metaphor for the four-person crew who enjoyed every minute of hard work and they put into making the mission a success.
Granted, the Dragon's launch into space was possibly more turbulent than Grogu was accustomed to. In The Mandalorian, we always see the little tyke zooming across space in a smooth craft with little to no bumps on the way.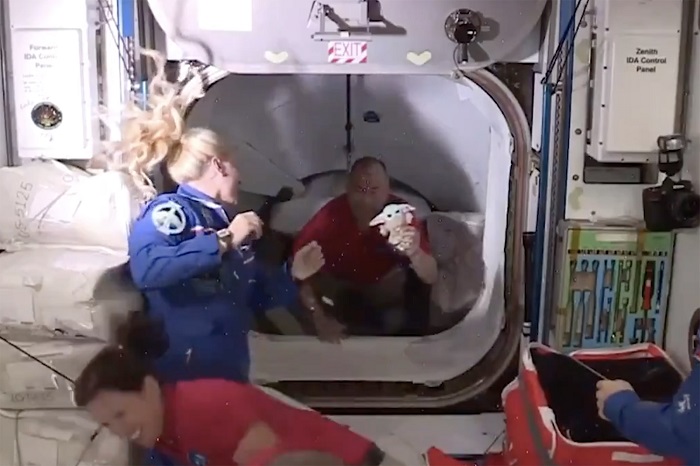 Mike Hopkins was accompanied in the press conference with fellow researchers Victor Glover and Kate Rubins from NASA, as well as Soichi Noguchi from Japan. Since October, Kate Rubins had been residing inside of the orbiting space lab, along with Sergey Ryzhikov and Sergey Kud-Sverchkov from Russia, neither of whom did not participate in the conference.
SpaceX established a $2.6 billion deal with NASA to collaborate in at least six missions to and from the ISS, using the rocket Falcon 9 from SpaceX and Crew Dragon. The Resilience was the first group to take flight, signifying the start of the 6-mission contract.